Latest News (well sort of Latest, mixed in with old news - September 2010)
Now living in a variety of short term lets over the summer. Currently on Hackney Road - last place was Brixton. North of the river is better - no doubt about it!. The reason for this transience is that I am going to live in Australia in October
I'm now on Twitter - yes joined the fad (@PaulCBeaton)
Have been putting some pictures up about a year ago, but am very far behind, but have managed to get the ones for Iceland and Cuba and Belarus up there recently (ish)
Also, just went on a cycling trip around Holland with my Mum and Dad!
View - Holland Cycling Day 1, Holland Cycling Day 2, Holland Cycling Day 3, Holland Cycling Day 4 and 5 and Holland Cycling Day 6
Finally finished walking the London Loop, a very long walk that goes round the outskirts of London, and could be called the 'M25 for walkers'. It's about 140 miles long, so obviously I am not doing it all in one day. The final section was section fifteen, finishing at Purfleet in August 2010 - read about section 15 of the London Loop - Yes! Finished!!
Not content with doing one walk around London, I have also been walking the Capital Ring, a mere 80 miles long, which is through the green spaces of London, and could be considered the 'North and South Circular Road for walkers'. Nobody has probably ever called it that except me, but whatever. The good news is that as of October 27th 2007, we have finshed!!!

Read all about the Capital Ring here - there is also a highlights video!
I went to Africa in the winter of 2003/2004, and made some lovely pages for the trip, based on the blog I wrote while I was out there. You can read all about it in the Africa section, and there's pictures as well. Whoo Hoo!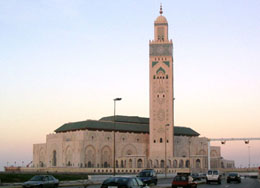 The Elstar Loser site of the cycle trip I did in 1999, now has pictures and video all the way up to Slovenia!
You can also view the route maps, check out the email diaries of the trip, and there are plenty of lovely statistics to feast your eyes on. The movie will be coming soon!!!
It got very difficult to secure a place in the top 100 of the Geography Quiz as some people like to play many times and obliterate the high score table.
It seems to be mainly Norwegians, and a guy from Singapore, but I don't know if that's significant!
Anyway, as from today - May 16th 2009 - the high score table will be reset!! If you used to be in the top ten, a reminder of your past glory is available as a screenshot.
Contact Me!
If you have any comments or you find any errors in the quiz, please feel free to email me at paulbeaton(AT)angrybeaton.com